The recently awarded peace activist Rita M. Lopidia is calling on South Sudanese parties to implement the peace agreement, not for their political gains but for the betterment of the lives of South Sudanese citizens.
Last week, Lopidia who is the executive director and co-founder of the Eve Organization for Women Development, received the Women Building Peace Award by the United States Institute of Peace, USIP, for her peace advocacy in South Sudan.
Lopidia while speaking to Radio Tamazuj after the announcement of her award, said South Sudanese have continued to suffer the brunt of civil wars despite the signing of peace agreements.
"Our people are tired of war. Peace is not about positions that some of them are holding but peace means the provision of services, kids need to go schools, people need good roads, people need to buy things in the market at a reasonable price. Women need to carry out their business without fear, people need to speak freely in public," Lopidia said.
"My appeal to our leaders is that peace is not a political game, peace means to change the lives of the ordinary people. South Sudanese citizens need to feel safe and free and to contribute to the nation-building of this country," she added.
The peace activist also called on fellow citizens to support peace efforts and resort to peaceful means of resolving conflict.
Speaking on the 35 percent affirmative action for women, Lopidia said the provision is far from being implemented. She said women need to participate and demand this right.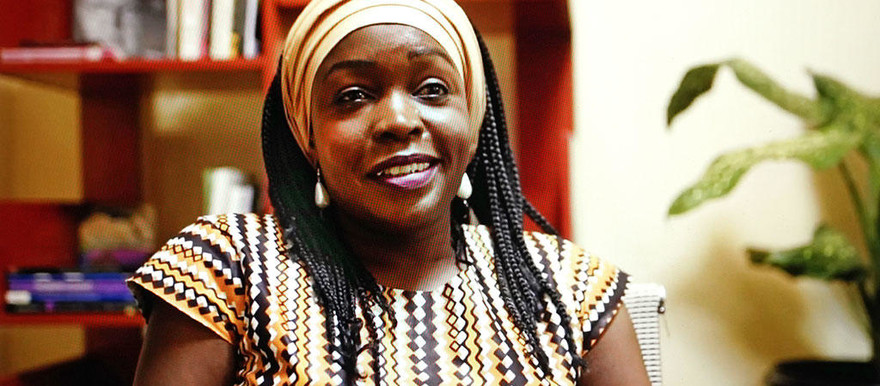 "Our role as civil society activists is to encourage women to join the political parties so they can benefit from this percentage. And it is not only our role as civil society to demand that rights for them but we need women in the political parties to do their part and demand the full implementation of this provision," she reiterated.
Lopidia, who was one of the finalists from more than 150 nominees has promised to advocate for peace and empower women to take their place in society. She will receive $10,000 in prize money and will be recognized by the institute during a celebration next year.