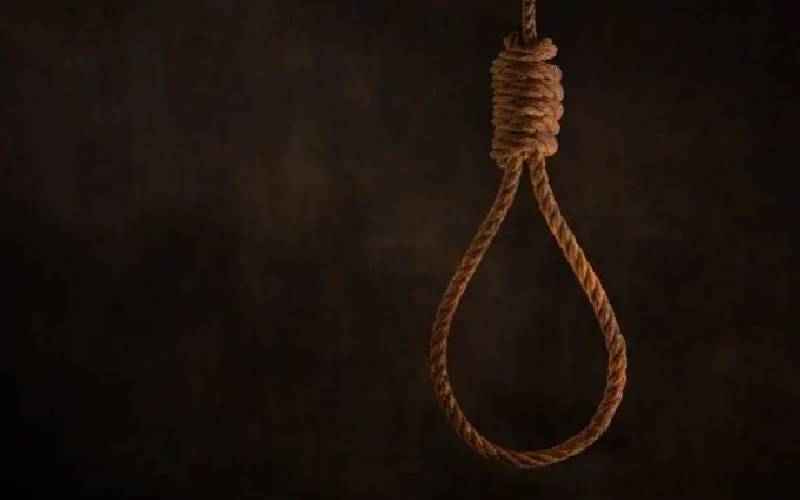 A 36-year-old migrant man from Homa Bay, who failed to raise dowry funds after his brother declined his request to sell part of the family land, committed suicide by hanging on Thursday.
Peter Yongo reportedly hanged himself using a sisal rope which he tied to a mango tree at Chiga village, Kanyach Kachar Location in Homa Bay Sub-county.
It is reported that Yongo wanted to sell part of their family land to pay dowry after his in-laws piled pressure on him to pay the dowry because he had stayed with their daughter for ten years without doing so.
The in-laws are reported to have piled pressure on the deceased wife forcing her to return to her parent's home with their three children and stayed there for some months before returning.
"When she returned to Yongo's home, she told him of the pressure from her parents over the dowry payment,"
The pressure prompted Yongo to contemplate selling part of the land to raise funds for paying the dowry.
Yongo is reported to have persuaded his mother who allowed him to sell the land, but his brother allegedly objected the plan.
Area Chief Bernard Omuga said Yongo felt annoyed by his brother's objection and told his mother that he had left the land for them before he hanged himself.
"He was seemingly stressed up when he heard that his brother had opposed his plan. He had engaged a buyer from the village who had agreed to buy the land," said Omuga.
The body was taken to Homa Bay County Referral Hospital mortuary
Daily Nation.