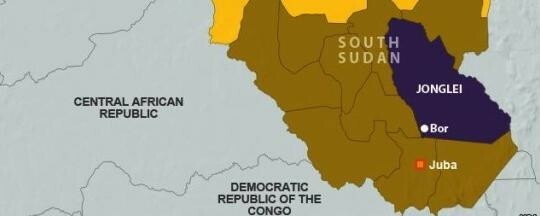 Five former ministers in Jonglei State have threatened to take legal action against the state government over unpaid 9,221,000 SSP in salary arrears.
The former officials include Peter Gatkuoth, a former sports minister; Biar Mading, a former labour minister, Toung Majok, a former minister of cabinet affairs; a former land minister, Elijah Mabor Bol; and Lual Monyluak, a former education minister. They were removed in August 2022.
Peter Gatkuoth, a representative of the complainants, told Radio Tamazuj on Saturday that dragging the government to court could be the next option because they engaged the state leadership in an attempt to have their salaries cleared since August 2022, but no positive results so far.
"Since our dismissal, we have been trying to meet the deputy governor, who happened to be our SPLM party chairperson in the state, but nothing happened. This made us complain to the state legal administration office, which now owes us a response," Gatkuoth said. "We worked for five months, so we believe our salaries are our rights."
He added, "Initially, we really wanted this issue handled administratively, but they ignored it. So, our point is that we have families to care for and rights in this country. For February, March, and April, we were to receive 475,000 SSP each and 209,600 SSP for each of us for the remaining two months because of cuts. So, we will take this to court. It is our right."
Tuong Majok, another complainant, said: "There are a lot of ongoing issues in our state, but we chose to talk about salaries because it is our right. The state has money but does not want to pay salary arrears. We complained while in government only to end up being fired."
For his part, John Samuel Manyuon, the state information minister, said the former officials have all been paid except for two months.