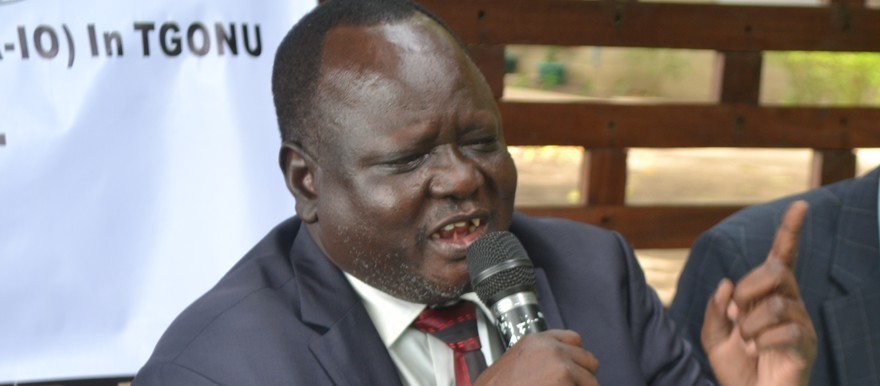 Photo: Gathoth Gatkuoth
The wife to the former governor of the defunct Latjor State Gathoth Gatkuoth Hothnyang was found dead at a hotel room in Addis Ababa on Thursday.
Speaking to Radio Tamazuj on Friday, Gatkuoth said his wife, a mother of five, has only been in the Ethiopian capital for three months after returning from Denmark.
"Yesterday my wife was found dead and her hotel room was locked using the master key. We can't tell exactly what caused her death, we are still waiting for the police report. They are still investigating who the last contacts were," he said.
The former governor further explained that due to the global coronavirus pandemic he was not able to visit his wife who lived with one of their sons. Unfortunately, he says, his son traveled to Gambella to visit his other siblings when the incident happened.
"My son was living with the mother all this time till two days ago when he left for Gambella to visit his siblings, only to learn the sad news of his mother's death," he said.
Gatkuoth, also a former national labor minister, says he will travel from Juba to Addis Ababa, Ethiopia in the coming week to understand the circumstances surrounding his wife's death and organize burial proceedings.