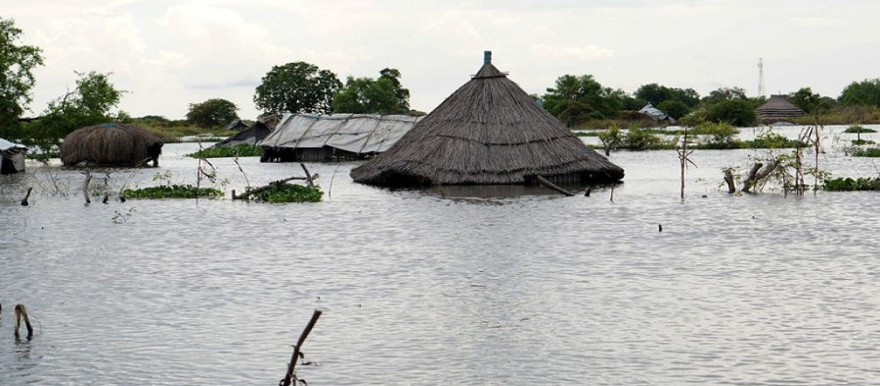 Authorities in parts of Pigi County of Jonglei State are appealing for humanitarian support for flood victims left homeless since early this month following heavy rains. 
Speaking to Radio Tamazuj on Tuesday, John Wal, the Executive Director of the defunct Atar County, said the River Nile burst its bank due to the rains leaving more than 600 homes destroyed and about 5,000 residents homeless and without food.
He warned the humanitarian situation could worsen in the coming months if no support comes through.
"Over 5,000 people have been left homeless since September 3. Those displaced moved either to schools or relative homes. So, we are now calling on the government and humanitarian organizations to support the flood victims in Atar," he said.
Wal added, "Malaria and pneumonia cases are on the rise. We receive about 10 patients nowadays but before floods sometimes we do not record any cases."
The county official called on the government and aid agencies to support the flood-affected communities.
According to the Relief and Rehabilitation Commission (RRC), thousands of people have been displaced by floods and conflicts in parts of Jonglei, and they could face serious food shortages if not supported.